A Temple for All
Congregation Emanu-El Israel (CEI) strives to meet the Jewish needs of our community.  We have religious services, educational programs and social activities. Whether you live in a big city, a remote urban area or have some physical issue, CEI can fulfill your religious wishes – regardless of where you live in the country.  
---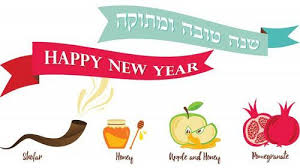 CEI wishes everyone a Shana Tova, a Happy New Year.
The link provided will open our 2023 Book of Remembrance.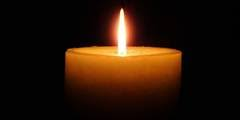 ————————————————————
Click here for the CEI policy on opening doors: 
——————————————————————-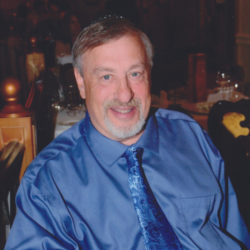 Rabbi Lenny Sarko
Our rabbi at CEI.
Click the link to see pictures of a Hebrew Braille Sefer Torah Scroll that was created by the rabbi:
If you would like more information about the braille scrolls please click on the link for Devarim Institute
We also have a home course that teaches Hebrew braille and the Mishkan T'filah Prayerbook as a refreshable braille file – both which are free.  Contact Rabbi Lenny for more information.
No Talmud this week we will be off for one month.  We return on September 28

Friday Sept. 22, Friday night Shabbat service, 7:30 pm, online and in-person

Friday Sept. 29, Friday night Shabbat service & Sukkot Celebration, 7:30 pm, online and in-person

Friday October 6, Friday night Shabbat service & Simchat Torah Celebration, 7:30 pm, online and in-person
—————————————–
Dates for High Holy Day Services
Friday Sept. 15 Erev Rosh Hashanah 7:30 pm
Saturday Sept. 16, Rosh Hashanah Daytime service 10 am
Tashlich – directly after service on Sept. 16 on front porch
Sunday Sept. 17 Kvar Avot Cemetery Service 10 am  – at the cemetery
No second day synagogue service – Rabbi to visit any person that wishes in home service.
Friday Sept. 22 Shabbat Shuvah, 7:30 pm service
Sunday Sept. 24, Yom Kippur Evening Service, 7:30 pm
Monday Sept 25, Yom Kippur morning Service 10 am
          Afternoon Service 3:30 pm
          Yizkor Service 4:30 pm
          Closing Service 5 pm
          Break the fast 5:30 pm 
Friday Sept. 29 Sukkot