A Temple for All
Congregation Emanu-El Israel (CEI) strives to meet the Jewish needs of our community.  We have religious services, educational programs and social activities. Whether you live in a big city, a remote urban area or have some physical issue, CEI can fulfill your religious wishes.  
Connect with a synagogue wherever you are
We can service the needs of the blind and visually impaired
We have programs for Assisted Living Facilities Residential Facilities and Nursing Homes
——————————————-
Congregation Emanu-El Israel (CEI), a Reform affiliated Jewish synagogue and community, welcomes you to join us in celebrating our religious, spiritual and cultural values, practices and traditions.  
In addition to the spiritual, educational and cultural activities that we provide at CEI's physical location, we have an active online presence.  CEI conducts online Friday night Shabbat services and online educational opportunities that encourage connection with our Jewish community no matter where you are located. 
CEI has also developed initiatives to reach out to Jewish individuals who wish to maintain a connection and participate in a Jewish community, but may have been unable to do so for various reasons.   The initiatives focus on Jewish Blind and Visually Impaired individuals; persons living in Assisted Living, Residential Living and Nursing Home facilities; and those who cannot travel or are distant from a synagogue.  Please click on this link to find out about these exciting programs:
——————————————
Information about our Online Friday Night Shabbat Services
——————————————-
---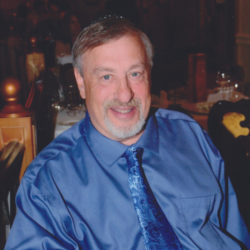 Rabbi Lenny Sarko
Rabbi Lenny Sarko is our rabbi at CEI.  He brings a new energy to our Temple.  
For Tu B'shevat you have the opportunity to plant a tree in Israel.  Please provide the following information to the office.
Name:
Address:
City, State, Zip:
Phone:
How many trees you would like to buy – they are $18 per tree and you are welcome to purchase one for the order.
If you are purchasing in honor of someone, living or deceased, please provide the name you wish the tree(s) to be placed under.  If you wish to send a message to that person please provide the wording.  Please tell us if the certificate is to go to you or to the honoree.
If you have any questions please contact the office.
—————————–
Shabbat Service Friday January 1 at 7:30 pm

Shabbat Service Friday January 8 at 7:30 pm

CEI Movie Night Monday January 11 at 7:30 pm, Broadway Musicals – A Jewish Legacy, this will be viewed online and is free to congregants, contact the rabbi for more information

Shabbat Service Friday January 15 at 7:30 pm

Shabbat Service Friday January 22 at 7:30 pm

Shabbat Service Friday January 29 at 7:30 pm