A Temple for All
Congregation Emanu-El Israel (CEI) strives to meet the Jewish needs of our community.  We have religious services, educational programs and social activities. Whether you live in a big city, a remote urban area or have some physical issue, CEI can fulfill your religious wishes – regardless of where you live in the country.  
———————————————————–
To all who would like to join us for High Holy Days, either in person or online, please click the link to receive a message.
——————————————————–
Click here for the CEI policy on opening doors: 
---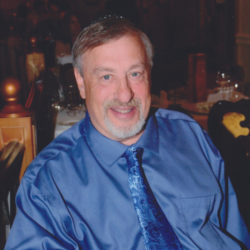 Rabbi Lenny Sarko
Our rabbi at CEI.
Click the link to see pictures of a Hebrew Braille Sefer Torah Scroll that was created by the rabbi:
If you would like more information about the braille scrolls please click on the link for Devarim Institute
Talmud Class – we will not return until October 20

Friday October 7, 7:30 pm, Friday night Shabbat Service

Book Burial Service at the synagogue cemetery – in person only – 1pm Sunday October 9 

Friday October 14, 7:30 pm, Friday night Shabbat Service – Celebration of Sukkot

Friday October 21, 7:30 pm, Friday night Shabbat Service – Simchat Torah – Come help celebrate the Rabbi's Birthday
————————————————–
High Holy Day Schedule 2022
Kvar Avot – cemetery service – in person only – Sunday October 2, 10 am at the congregational cemetery
Yom Kippur Eve: Tuesday Night, October 4, 7:30 pm
Yom Kippur Day: Wednesday Morning, October 5, 10 am; afternoon service at 3 pm, Yiskor at 4 pm, Closing Service at 5 pm followed by Break the Fast, about 6 pm
Sukkot – Celebrated on Friday night, October 14, 7:30 pm
Simchat Torah – Celebrated on Friday night, October 21, 7:30 pm