A Temple for All
Congregation Emanu-El Israel (CEI) strives to meet the Jewish needs of our community.  We have religious services, educational programs and social activities. Whether you live in a big city, a remote urban area or have some physical issue, CEI can fulfill your religious wishes – regardless of where you live in the country.  
———————————————————–
Click here for the CEI policy on opening doors: 
---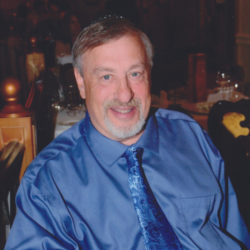 Rabbi Lenny Sarko
Our rabbi at CEI.
Click the link to see pictures of a Hebrew Braille Sefer Torah Scroll that was created by the rabbi:
If you would like more information about the braille scrolls please click on the link for Devarim Institute
Talmud Class – We meet Thursday Nov. 17, 7:30 pm.  We will return to the study of Pirkei Avot and will with Chapter 1.

Friday November 18, 7:30 pm, Friday night Shabbat Service

Friday November 25, No Shabbat Service

Friday December 2, 7:30 pm, Friday night Shabbat Service

Friday December 9, 7:30 pm, Friday night Shabbat Service

Friday December 16, 7:30 pm, Friday night Shabbat Service

Sunday December 18, CEI Hanukkah Party
————————————————–