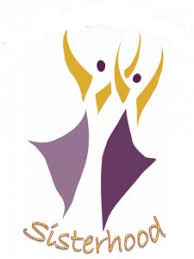 The purpose of Sisterhood is to foster and further the highest ideals of Judaism, to promote closer fellowship among members, and in cooperation with the Congregation, be a mentor of religious, social and educational activities.  It is a place where we create a community for women to come together to connect with their dreams, their power, their passion, their purpose and their zest for life.  Our sisterhood is a place to make friends; to get together to not only do good works, but to socialize, educate and simply have a good time.

Our Sisterhood helps to finance our Religious School, provides many services to enhance the Jewish lives of our members and their families, uniting us as a caring community. In addition, Sisterhood will to the best of its ability, further the activities of the Women of Reform Judaism.

Some of our activities include: providing pulpit flowers for services, providing Onegs after each Friday night service, maintaining the library, doing fundraising and providing social activities.

The Sisterhood provides a Break-the-Fast after Yom Kippur Services, a congregational Hanukkah Dinner during the week of Hanukkah and a Tu B'Shevat Seder. Sisterhood also supports the Congregation Caring Committee that provides for the needs of those that are ill or hospitalized.