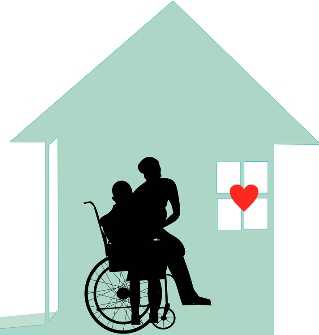 Congregation Emanu-El Israel (CEI), a Reform affiliated Temple, has been at the center of Jewish activities in Westmoreland County since 1949.   One of our goals is to strengthen our community by transforming the ways people connect to Jewish life. CEI uses both traditional and innovative tools to reach out to Jewish individuals and families, wherever they may live. 
We have developed an outreach initiative focusing on those Jewish individuals living in Assisted Living Facilities, Residential Facilities and Nursing Homes.  It allows Jewish residents to connect and be part of a Jewish community without leaving their homes.
Benefits for the Residents Include Access to:
Weekly online Shabbat Services
Online Educational Seminars and Programs
Visits with the Rabbi online, by phone or email and, when possible, in person
Connections to life cycle events
CEI Bulletins and Weekly Blasts
CEI holiday programming.
Advantages for the Facility and their Staff
Access to the Rabbi regarding questions about Judaism
Support in providing appropriate holiday programs, observances, celebrations and foods
---
For more information or questions please contact Rabbi Lenny at 724-834-0560.
Email for Rabbi Lenny Sarko:  rabbi@cei-greensburg.org