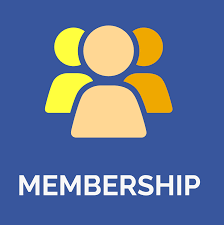 Welcome to Congregation Emanu-El Israel
Congregation Emanu-El Israel (CEI) is the center of Jewish activities in Westmoreland County. CEI is affiliated with the Reform movement, but members familiar with either a Reform or Conservative tradition will find a friendly, comfortable feeling here. CEI is the ideal place to renew or strengthen ties with your Jewish identification.
Bet Tefilah, House of Worship
CEI has been part of the history of Westmoreland County for many years. Services are held on the Sabbath and all major Jewish holidays. The Sabbath is celebrated on Friday evening with a Reform oriented service conducted with music in both Hebrew and English.  CEI provides services for all life cycle events for our congregants. In addition to High Holiday services, all other major Jewish holidays are celebrated. Religious activities are conducted by Rabbi Lenny Sarko, a member of the Greensburg Ministerium and the Greater Pittsburgh Rabbinic
Association.
Bet Ha-Midrash, House of Study
The Congregation and Rabbi Lenny Sarko are dedicated to the development of Jewish life, values and education. The Religious School provides students with a curriculum including
Jewish History, ethics, values, culture and Hebrew. These lessons are administered by a knowledgeable and committed faculty including individualized B'nai Mitzvah training. Religious School operates Sunday mornings for grades K-10.

For the adult members of the Congregation who desire to increase their knowledge of Judaism or
revitalize their religious identification, CEI has an adult education program. Courses may include Bible study and Talmud and size permits us to tailor courses upon request. Our Book Club reads current Jewish literature, fiction and non-fiction. Lessons are available for adults who desire a Bar or Bat Mitzvah.
Bet Ha-Knesset, House of Assembly
CEI has an active calendar of cultural events, including The Festival of the Jewish Arts, Israeli film showings and Jewish Heritage Night with the Pirates. CEI has an active Sisterhood and Men's Club. Our Social Action Committee embraces the concept of Tikkun Olam.
Membership
The Membership Committee invites you to become a member of the CEI Family.
In order to maintain these Houses of Worship, Study and Assembly with a full-time rabbi, CEI has established a Voluntary Fair Share Commitment structure. This policy makes it possible for every Jewish person to be a member regardless of personal circumstances. For any questions or to obtain a membership application, please contact the office or Rabbi Lenny at:

Email:  office@cei-greensburg.org.
Phone: (724) 834-0560